Andres Canessa, M.A., B. Sc., Consultant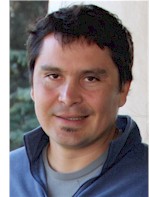 Over the last seven years as a consultant, Andres has taken on challenging assignments in program management, monitoring, auditing and evaluation.
He has experience with multiple levels of government, including the Canadian federal government, Ontario and Quebec provincial government, and with the Pan-American Health Organization in Washington, D.C.
Among other things, Andres has participated in the assessment of project proposals, initiated contribution agreements and developed performance measurement and evaluation frameworks to capture results at the program level. He has experience in collecting and analyzing both quantitative and qualitative data.
Andres is a graduate of l'École nationale d'administration publique (ENAP) where he studied (at the Master level) in program evaluation and performance measurement.
He is fluent in both official languages as well as in Spanish.
Andres is a member of the Canadian Evaluation Society (CES).